Craftsman homes are very much in style right now, and for very good reasons. They are magnificent homes with tons of character and appeal. If you are thinking about building a craftsman home or want to know more about this style of home, then review the list of key elements of craftsman homes below.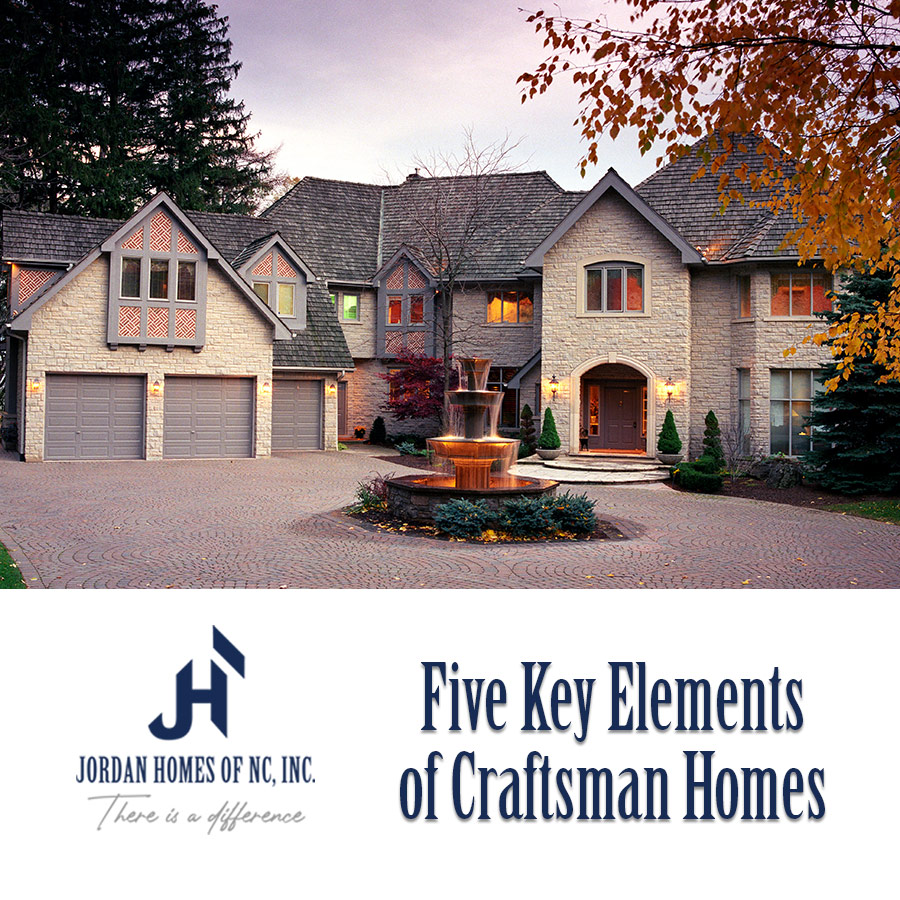 Open floor plan – A common element of craftsman homes is an open floor plan. Sight lines are open throughout the home, with room divisions made through beams and built-ins.
Exposed beams – Exposed beams are often found in craftsman homes. They provide a natural beauty to a room that makes it look uniquely craftsman. Exposed beams are a great way to divide and give separation between rooms.
Low-pitched roof – Craftsman homes have a specific exterior look. One common element of the exterior of the home is a low-pitched roof.
Fireplace – Craftsman homes usually have a large fireplace that is a dominant feature of the main room. Typically, the fireplace will be surrounded by built-in cabinetry.
Natural materials – Wood, stone, and brick are common natural elements found in craftsman homes.
Craftsman homes are timeless, beautiful with their natural elements, and a popular choice for many home owners. Whether you are building a new custom home or restoring and older home, the craftsman style home is a wonderful option and worth considering. At Jordan Homes of NC, we specialize in custom home building in Greensboro, High Point, Winston Salem and surrounding areas. Give us a call to discuss the options of building your dream craftsman or other style home.