We can help you find the quality custom homes you have always wanted.
What everyone is looking for in a home is different from one family to the next. Some families need a lot of open space to gather together. Some families want a theater room or places to entertain. Some want quiet, cozy nooks, and a large master bathroom with a big garden tub. For some, it is all about the kitchen. They want a big kitchen with professional appliances and a lot of cabinet space. No matter what your family is looking for, it might seem impossible to find. But we can assure you it isn't. We build quality custom homes to fit your wants and needs.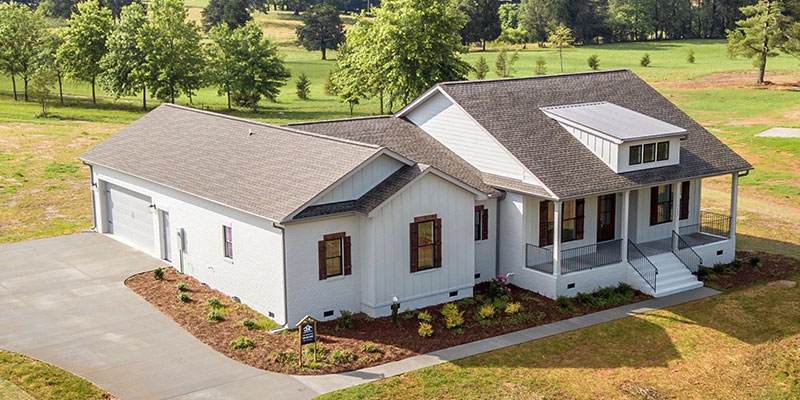 Some people immediately push all thoughts of building a custom home out of their mind because they assume it is too expensive and it would never line up with their budget. We are happy to inform you that quality custom homes are more affordable than you think and can be built to fit your exact budget. You can often get a custom home for the same price you would pay to buy an existing home. So, you can dream big and build a home that will be perfect for the needs of your family, without breaking the bank. You can get the big kitchen, the large front porch, or the cozy breakfast nook you have always dreamed of. Plus, you also get to pick out everything for the home, including flooring, lighting, cabinets, bathroom furnishings, paint colors, and more. You get everything you want and love.
If you are in the Brown Summit, North Carolina area and are looking for quality custom homes that fit your needs and your budget, call us today at Jordan Homes of NC. We have over 30 years of experience in the construction industry and it shows in our beautiful work and excellent craftsmanship. We can build you the home you have always wanted.
---
Quality Custom Homes in Greensboro, NC
Quality Custom Homes in Winston-Salem, NC
Quality Custom Homes in High Point, NC