We pay attention to the important aspects of home development to create the home of your dreams.
When building a home, it is critical that the structure and the land work together. This symbiotic relationship is one that we take very seriously here at Jordan Homes of NC because we know it can make the difference between a home that looks like it belongs there and one that looks oddly out of place. In addition, without careful attention to this aspect of home development, you could have problems surface in the years ahead. Our intention is for your custom home to be enjoyed by future generations as much as you enjoy it during your first exciting days of ownership and occupancy.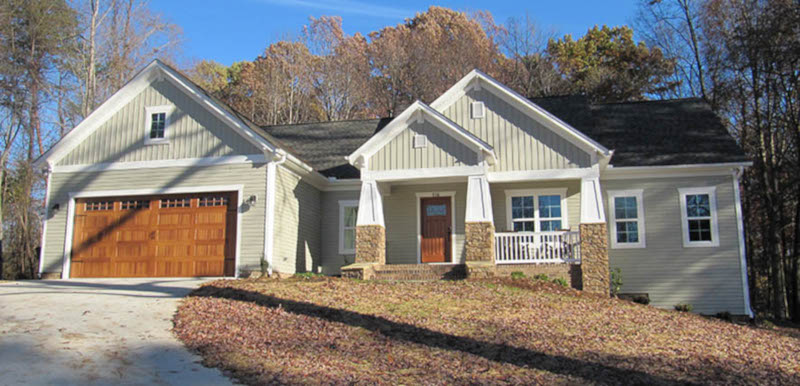 With that said, we pay close attention to the proper development of the land so that once construction begins, it will go smoothly without any stability or safety concerns. Factors such as soil composition, grading, drainage, and slope will all be addressed at this stage of the home development process. By taking care of any needs related to the land prior to construction commencement, the placement of the home can be done correctly for maximum benefits.
With our more than 30 years of experience in construction and our knowledge of the Winston-Salem, North Carolina area's land aspects, we are the experts in home development that you need for peace of mind that your project will run smoothly. If you have any questions about our construction expertise with designing and constructing custom homes or about our home development process, don't hesitate to reach out to us.
---
Home Development
Home Development in Brown Summit, NC
Home Development in Greensboro, NC
Home Development in High Point, NC