Instead of looking at existing real estate, get what you really want by contacting us about a custom-built home.
Finding the right neighborhood, available homesites or acreage to build your dream home can be challenging and take a lot of time. Our real estate agent can help with this. With access to the local MLS we can see land the minute it goes active on the market. This gives you an early opportunity to view and bid on the properties. Whether you are trying to find land to build on or want to sell your home and need suggestions on fixing it up before it goes to market, we can help..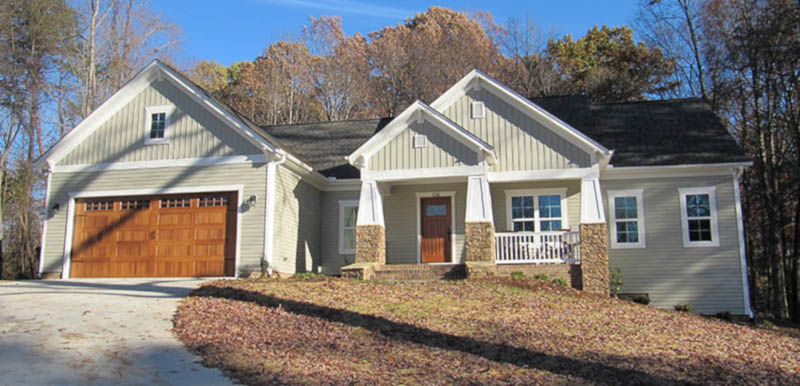 There is another way to do real estate. Here at Jordan Homes of NC, we specialize in custom home building in Greensboro, High Point, Winston-Salem, North Carolina and surrounding areas. While you might worry that a custom home will be much too expensive, we have found that often custom houses are the same price or even less than a comparable existing home in the same area. Even more importantly, trusting us to build a custom home for you means that you get to decide everything – the layout, the number of bedrooms, the number of bathrooms and the overall look and feel of the home. Do you want four garages? Do you want a fireplace in your bedroom? We can build exactly what you want, and even help you find the land to build it on if you don't have a lot picked out yet.
When it comes to real estate, you may actually be looking to sell your home or update it if it no longer meets your needs, and you may have all sorts of services or projects in mind. We don't just build new houses. We also offer services like painting, remodels, metal and wood framing, drywall installation, interior trim work, upfits and other custom projects.
---
Real Estate in Greensboro, NC
Real Estate in Brown Summit, NC
Real Estate in Winston-Salem, NC
Real Estate in High Point, NC