We have a team of real estate experts available to assist with the entire building process.
The real estate industry is a competitive area of business, especially in the Winston-Salem, North Carolina. Many homebuyers find that it's difficult to find the perfect property, and even when they do, they may end up in a bidding war or get outbid by someone who can make a cash offer or goes above the asking price. Competing with others for an existing home can be frustrating and overwhelming. Jordan Homes of NC makes it possible to build a high-quality, beautiful custom home unique to your needs.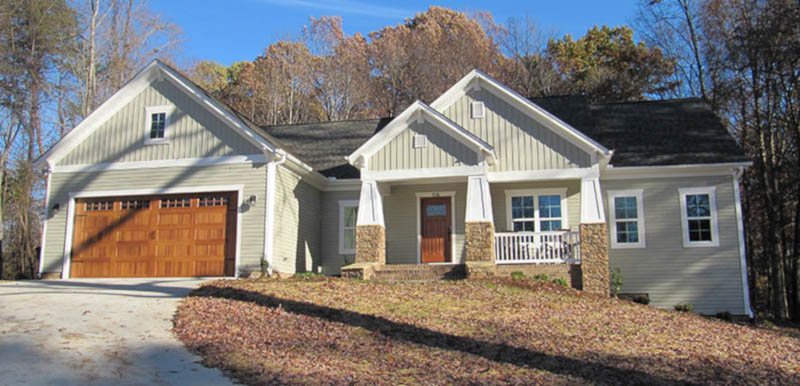 We have a real estate expert available to assist with the entire process. If you have a piece of land in the area you want to live in, we can work with you to create a custom home design that accommodates the needs and desires of your family. We can also assist with finding land in your ideal living area, as well as take care of the design and construction process. Many of our real estate clients mistakenly believe that a custom-built home is beyond their budget. We're working to change this belief by offering beautiful homes designed for each individual client based on their needs, available at a price that's within the budget.
We take pride in the work we do for our valued customers, and we want to help you navigate the real estate world while getting exactly what you've always wanted from your living space. If you have any questions about the building process or would like to request a consultation to discuss our real estate services, give us a call.
---
Real Estate
Real Estate in Greensboro, NC
Real Estate in Brown Summit, NC
Real Estate in High Point, NC