Selecting the right building contractor may be the most important decision you make during the home building process. Hiring a building contractor who is inexperienced or has a bad customer satisfaction history can be a nightmare to deal with. There are five things that we recommend you look for when hiring a building contractor:
Experience – Experience in the business is vital when hiring building contractors. They should have experience in building the specific type and style of home you are looking for. When a home builder has a long line of experience, they are most likely able to provide you with a higher-quality build.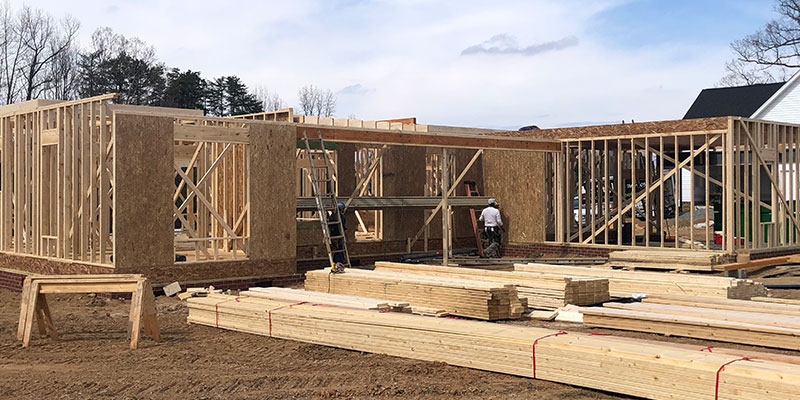 References and Reputation – Look into the building contractor's references and reviews, and ask around regarding their reputation. You can learn a lot about a builder by asking and looking into their work history and what their previous clients have to say about them.
Licensed – You will only want to work with building contractors who are licensed. This shows that they are qualified to build homes.
Building time – You will want to ask any home builder how long it will take them to build your home. You are likely not wanting to wait a year to have your home built. Also, ask the home builder how many other houses they will be building at the same time.
Cost – Of course the cost of your future home is a very important part of the building process. You will want to select a building contractor who fits in to your budget. Going with the least expensive building contractor isn't always the best idea.

At Jordan Homes of NC, our building contractors specialize in custom home building in Greensboro, High Point, Winston Salem and surrounding areas. We have over 30 years of experience, and we are licensed, have excellent references, and will work with you to choose the best cost and building time frame for your project.