Craftsman homes are a style that has stood the test of time.
If you are looking for a style for your new home that has stood the test of time and remains as popular today as it has been for decades, craftsman homes are an ideal option. That is one of the reasons why here at Jordan Homes of NC, we offer a variety of pre-designed floor plans in the craftsman style. Craftsman homes came into favor for their simple architecture when many were losing interest in the frills and ornate appearance of Victorian homes. With a focus on natural lines, colors, and materials, the effect is charming and full of character.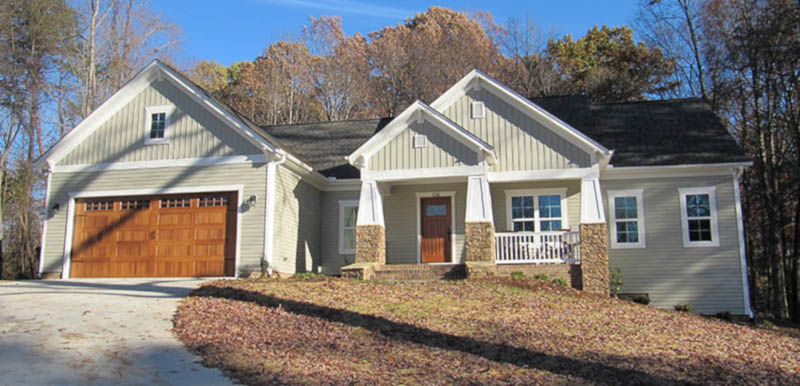 As a custom home builder, we can create the home that best suits your needs. Whether your idea of the best of craftsman homes is a cozy retreat for a vacation home in Brown Summit, North Carolina or the surrounding area or you need space for a growing family, we can work with you to design and build what fits your objectives, both aesthetically and functionally.
With our 30 years of construction experience, including building several craftsman homes, and our dedication to providing our customers with unique, personalized, and affordable homes, we are confident that you'll be happy with your new home from day one and for a lifetime. We are also positive that you'll enjoy the entire process of having your home built by us because our open communication keeps you in the loop. If you have any questions about craftsman homes, don't hesitate to reach out to us.
---