We have over 30 years of experience bringing custom homes to the entire Triad area.
If someone asked you to close your eyes and picture custom homes, you would most likely think about large, beautiful homes with lots of windows and fancy finishes. But the reality is that custom means you get what you want. That doesn't have to mean expensive. It doesn't have to mean expansive. You get what you want.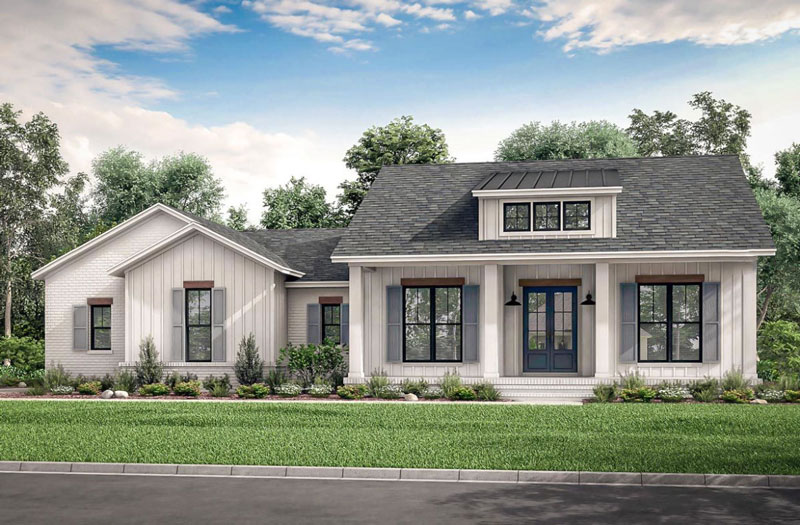 Here at Jordan Homes of NC, we want to help you think about custom homes in a different way. We have been building custom homes in and around Brown Summit, North Carolina and the Triad area since 1990. We are passionate about building custom homes because we believe that you deserve to get what you want, and we can help it happen, even if your budget is modest.
We start by helping you think about what you want from a new home. Yes, this includes how many bedrooms and bathrooms, but it also includes so many other things. This is your chance to think about how many cars you want to park in your driveway, do you want a fourth bedroom or more living space for your family to share, or maybe you are looking for something more luxurious like a home theater. We want to hear your ideas and show you what we can do with them.
There are other builders out there, but we want you to know that we are committed to creating unique, personalized and affordable custom homes that are well-crafted. We pay attention to the details and use premium building materials because we understand the investment you are making for yourself and your family's future. Designing your dream home is just a phone call away. We look forward to bringing your vision to life.
---
Custom Homes
Custom Homes in Greensboro, NC
Custom Homes in Winston-Salem, NC
Custom Homes in High Point, NC
Similar Services We Offer: