Custom homes don't have to come with excessive price tags!
Have you always believed that custom homes were beyond your reach because they come with a huge price tag? That might be true with some home builders in Greensboro, North Carolina and the surrounding area, but it is far from reality with us at Jordan Homes of NC. We don't believe that you should have to pay a premium just to get what you want for a home you'll be living in for a lifetime. We don't believe you should have to compromise on something that is so important as where you'll be making memories with your family.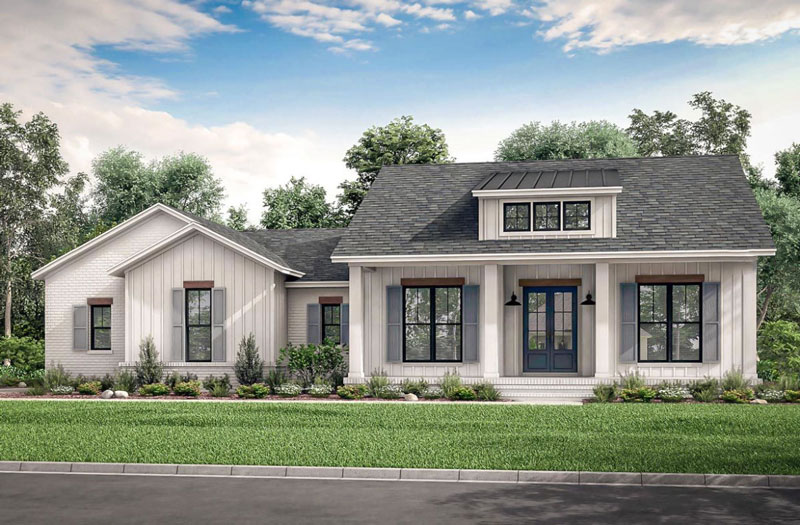 In 1990, we set out to do what most builders thought impossible, namely build custom homes that were affordable. There is an adage that says, "you can have fast, best, or cheapest, but you can only choose two." We decided to prove that wrong when it comes to custom homes and that is what we have been doing for 30 years. You won't have to compromise on quality building materials or timely completion of your new home in the pursuit of having a home that is within your budget. We have been so successful at what we do that our custom homes are often more affordable than purchasing an existing home, which is something the naysayers said couldn't be done.
We offer a wide variety of pre-designed floor plans that can often be the foundation for inspiration and, with a few modifications, can be exactly what you are looking for. This is a semi-custom approach that is ideal for many of our customers because they can focus on the finite details instead of the entire picture. It also saves time in the construction process. If you have questions about custom homes or any of our construction services, don't hesitate to reach out to us.
---
Custom Homes
Custom Homes in Brown Summit, NC
Custom Homes in Winston-Salem, NC
Custom Homes in High Point, NC
Similar Services We Offer: