Our custom homes allow you to have the perfect home in the perfect spot.
If you've ever been out house hunting, you know how difficult it can be to find the right house in the right area. In fact, finding an existing home that is exactly to your liking is nearly impossible without plans for renovations. So many people end up making sacrifices or compromises in order to get into a home that they mostly love. The truth, however, is that you don't have to settle for less than the ideal. Here at Jordan Homes of NC, we specialize in building custom homes in High Point, North Carolina.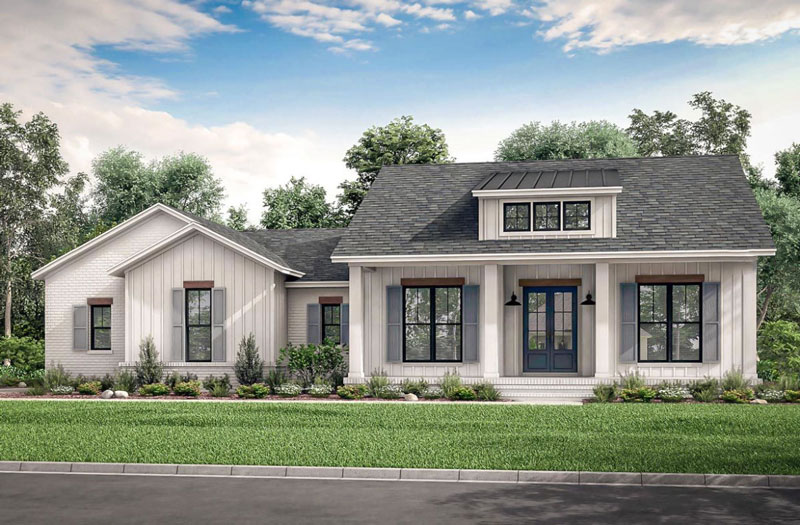 Our company began because we saw a need for custom home building services that were affordable to anyone. We listen to your needs, wants, and ideas, and work with you to create a home that is uniquely tailored to you. Our team specializes in building homes that are completely customized, not cookie cutter. We enjoy the creativity, innovation, and satisfaction that comes from providing our clients with well-built homes that are exactly to their liking. Also, choosing to build one of our custom homes makes it possible for you to get the exact home you are hoping for and to build it in the exact location you want.
With over 30 years of experience, we know how to build homes that are high quality and made to last. You can also rely on our knowledge to help you understand how each aspect of your home can impact the value. We enjoy helping you create a beautiful home that stays within your budget. We focus on open communication and try to build lasting relationships with our clients so that you'll feel comfortable reaching out to us and letting us know how we can best serve you. To learn more about our custom homes, give us a call today.
---
Custom Homes
Custom Homes in Brown Summit, NC
Custom Homes in Greensboro, NC
Custom Homes in Winston-Salem, NC
Similar Services We Offer: