As custom home builders, we want to show you that custom homes can give you want you really want, without breaking your budget.
When you choose between custom home builders, you are making a very important choice. After all, your new custom home is one of the largest purchases you will probably ever make. Plus, it is where your family will live, and your memories will be made. Here at Jordan Homes of NC, we take our responsibility as custom home builders very seriously. We want you to love every aspect of your new home.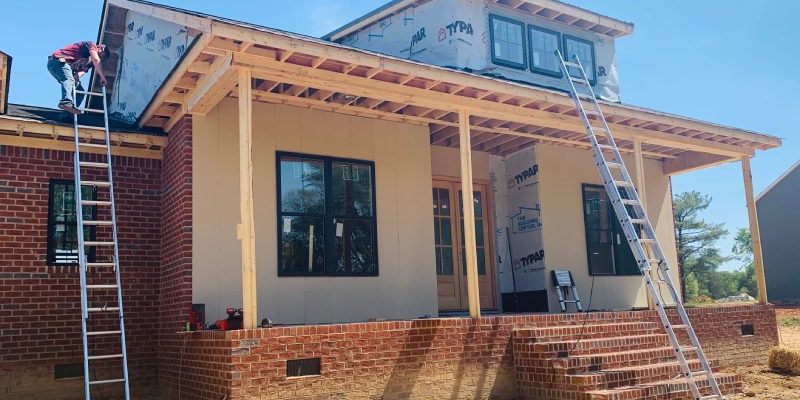 At Jordan Homes of NC, we specialize in custom home building in Brown Summit, North Carolina and surrounding areas. We are a great choice as your next custom home builders because we are experienced, passionate and knowledgeable.
Experienced: We have over 30 years of experience as custom home builders. We have a large portfolio we can share with you of past projects and discuss your wants and needs for your new home.
Passionate: We want to make your dream home a reality. From start to finish, we will completely oversee the building of your new home, ensuring that every element lives up to our high standards for workmanship and quality materials.
Knowledgeable: Because of our knowledge and experience, we can make custom home building an affordable process. We avoid wasting materials and time by planning ahead, keeping channels of clear communication open with you and making sure you are comfortable with each step of the process.
If you need custom home builders near Brown Summit, call us today. We believe that custom homes unlock the joys of home life like nothing else.
---
Custom Home Builders
Custom Home Builders in Greensboro, NC
Custom Home Builders in Winston-Salem, NC
Custom Home Builders in High Point, NC
Similar Services We Offer: