We can help you find the real estate you have been searching for.
Searching for the perfect real estate to purchase can be a long and tiring process. Finding that perfect location with a home that fits all of your wants and needs can seem impossible. But don't give up and throw in the towel just yet. The perfect home is out there for you, you just need to find a builder to build it for you. Many people have a common misconception that building a home, especially a custom home, is way too expensive and that they could never afford it. Well, we have great news! Building a custom home can be more affordable than you might think. Often, it is the same price as buying an existing home, only you get exactly what you want and you do not have to live in a home that someone else lived in.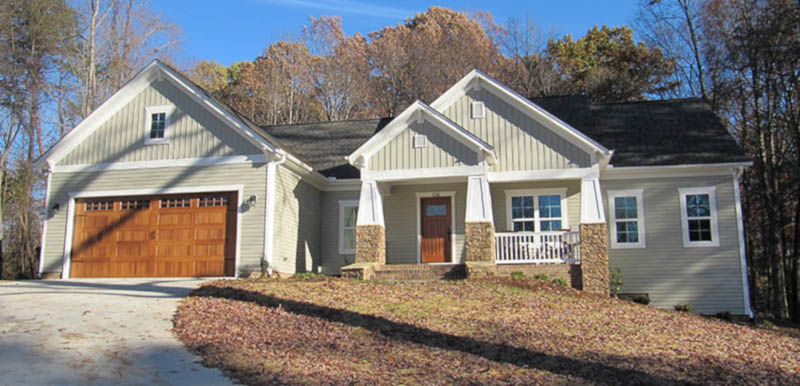 When you build a custom home, it is the perfect solution to all of your real estate woes. You not only get to pick the perfect location, but you get to pick a floor plan and customize it to fit all of your needs. You can get a kitchen with double ovens, a big kitchen island, and a large pantry. You can have a mud room and a laundry room with a sink. You can have the cabinets you have always wanted and the perfect flooring to tie everything together. You can get the large great room with the cozy corner fireplace you have always wanted. When you build a custom home, you get everything you want and need. You also get to pick out everything like flooring, cabinets, faucets, paint colors, cabinet hardware, lighting, and more. You get a home that reflects your personal taste and design style.
If you are looking for real estate in Brown Summit, North Carolina, call us today at Jordan Homes of NC. We are a custom home builder that can help you get everything you want in your home for a price that fits your budget. We do great work and take pride in every home we build.
---
Real Estate
Real Estate in Greensboro, NC
Real Estate in Winston-Salem, NC
Real Estate in High Point, NC