Our home development services will ensure that your land is ready for the construction process.
If you are not familiar with the home building process, you may not know what we mean by "home development." Home development is a crucial step to creating a safe and stable home for you to live in, but sometimes, this step is done hurriedly or skipped over by less conscientious home builders. Home development is the process done before construction starts on a new home, with the purpose of making sure the land beneath the construction site is truly ready for construction.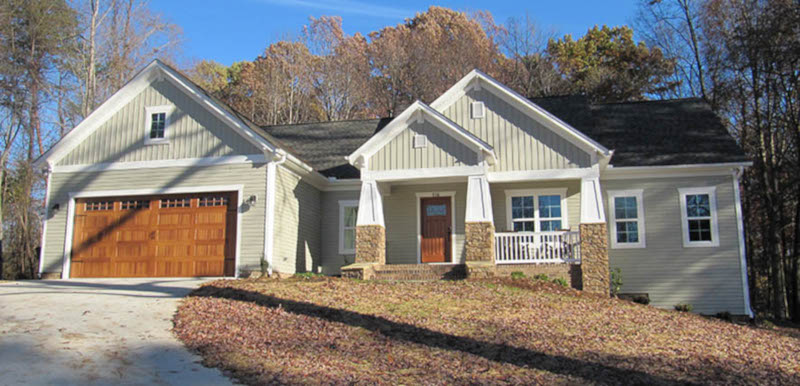 Here at Jordan Homes of NC, we would never want to hear that a sinkhole had opened up near your new home due to poor home development prior to a build. This is a step that just can't be skipped over. We will carefully inspect the lot or lots and identify any needs that must be dealt with prior to construction in the area. Once the home development phase is complete, we can better design and construct homes.
We have a team of skilled professionals who oversee and complete our home development process in Brown Summit, North Carolina and the Piedmont Triad area. With decades of experience, you can be sure that we have the knowledge and expertise needed to handle any issues that may arise. We are also premier custom home builders specializing in making your dream home a reality. For more information about home development, any of our services, or to schedule a consultation, give us a call today.
---
Home Development
Home Development in Greensboro, NC
Home Development in Winston-Salem, NC
Home Development in High Point, NC